94 Kg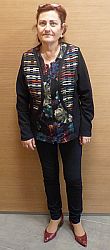 64 Kg
Date of intervention:
22-05-2017
My name is Ana and I met Clínica Obésitas because of a patient, daughter of a friend, who recommended her to me. I underwent SADIS bypass surgery 10 months ago, and since then I have lost 30 kg and I have reversed my Diabetes.
I chose to be treated at Clínica Obésitas because the experience that my acquaintance had lived gave me a lot of confidence, and also the explanation that Dr. Ferrer gave me the day I visited the clinic.
I decided to have surgery because I had high cholesterol, every year they increased my sugar pill and I was afraid to deteriorate inside without realizing it. Besides, I've been on a diet since I was 15 years old, with weight ups and downs, and I never got to the target, and I even changed my character.
After the operation I enjoy the food, although not always, no longer as uncomfortable in public, I feel good in my day to day and I have become accustomed to eating on a dessert plate. I no longer notice if people are looking at me, and I no longer have diabetes or cholesterol. I have improved physically, and I appreciate small improvements like I can now paint my toenails without difficulty.
I am very satisfied with the operation, I only had a bad time the first 3 months because it coincided with the summer (which is when I used to go out to drink, had food, etc.). In short, I would recommend the operation to other people above all for their health, but have to bear in mind that you have to follow the guidelines set by the professionals in the clinic, because if you do not have a bad time.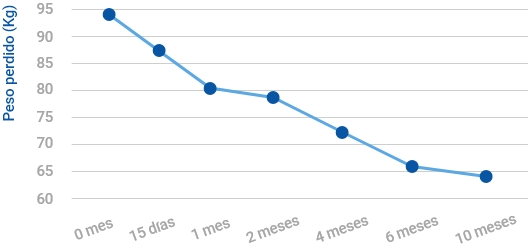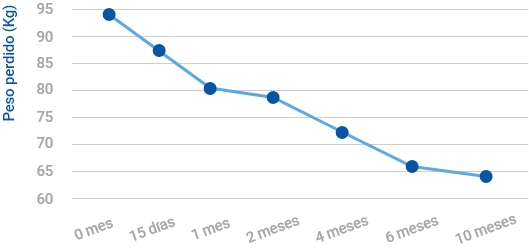 Start your personalized study with free estimate
We will perform a preliminary evaluation and medical recommendation , without obligation.