In 2001, after continuous conversations in which we tried to decide about which area of the digestive and endocrinal surgery was the most interesting and with the most future, we decided to devote our efforts to bariatric surgery or obesity surgery.
It was an specialty, within the digestive and endocrine surgery, very attractive, in full development, with an enormous future, although very complex and demanding. In fact, many will not dare to go into it, or will even abandon it due to the complications they can have during the operations.
The previous years have served to lay a good foundation for clinical training, in medical and surgical research, and in laparoscopic surgery.
Dr. Jose Vicente Ferrer, after graduating in Medicine from the University of Valencia, and training as a researcher with the team of Prof. José Viñas, performing his doctoral thesis with the highest qualification, he trained as a specialist in Digestive and Endocrine Surgery at the Hospital of Navarra, Navarra, Spain.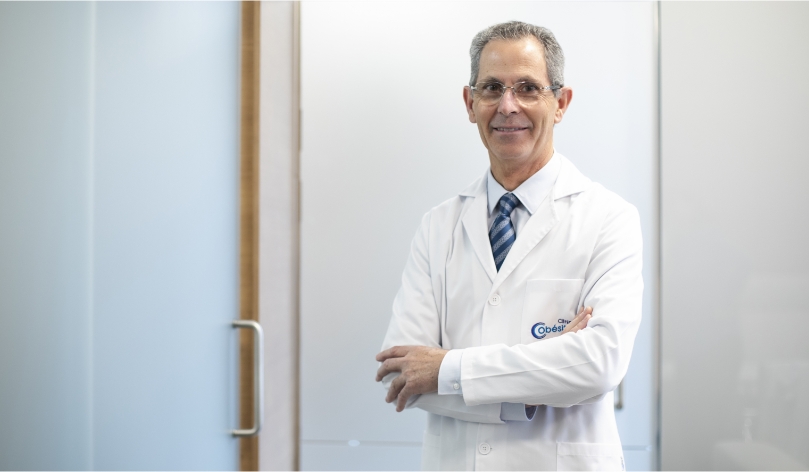 From the beginning of his training, he focused his efforts on laparoscopic surgery, then in full development all over the world. In fact, when he was still training as a specialist, he was coordinator and profesor at the Hospital´s first School of Experimental Laparoscopic Surgery, where he taught his peers to perform laparoscopic operations on pigs.
Once the specialty was over, he focused on developing his training in advanced laparoscopic surgery, achieving a solid training, which allowed him to make the leap to the complex and demanding world of obesity surgery by laparoscopy.
Since 2002, he was trained in Lap Band surgery, with the invaluable help of Dr. Wienner from Frankfurt and Dr. Chevalier from Paris.
At the same time, fromed and consolidated a multidisciplinary team of psychologist, nutritionist, endoscopist and sports physician, protocolizing the activity of each specialist, and finally getting excellent support for both the preoperative diagnosis of patients, as for their post-operative support, greatly improving the results.
Dr. Jose Vicente Ferrer and his team gained experience with laparoscopic Lap Band surgery, which involved 150 patients, with a hospital stay of less than 24 hours and without a single serious complication. In addition, the application of multidisciplinary support after the operation, adapted to each patient, contributed to achieving good results. During this period, Dr. Ferrer was invited to collaborate with another surgical team in Madrid, where he performed another 75 Lap Band operations, without complications.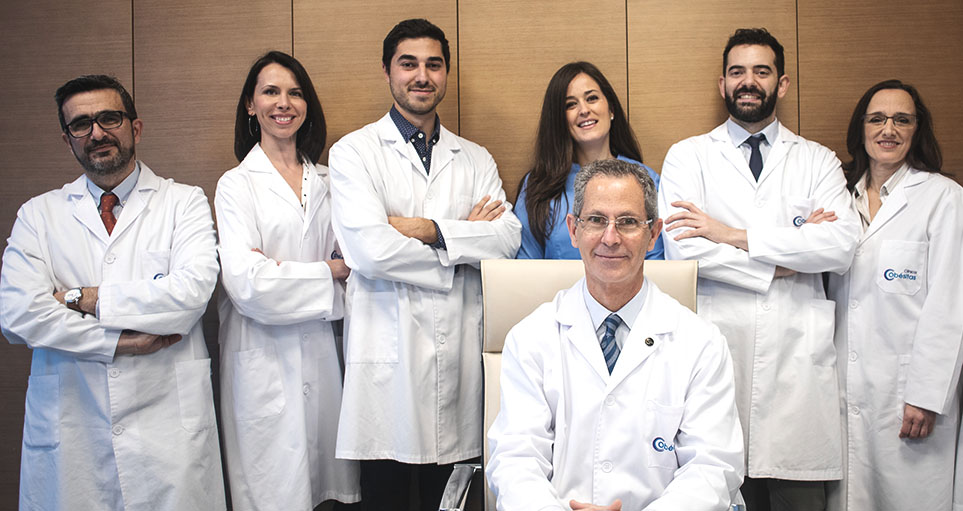 At the same time, the whole team was improving with a permanent formation, attending and participating in national and international congresses, practical courses and stays in specialized centers. Dr. Jose Vte. Ferrer was trained and qualified in the techniques of Gastric Bypass by laparoscopy Dr. José Hernandez and Chevalier, and in the technique of Gastric Tube by laparoscopy with Dr. Baltasar, in addition to practical courses in the U.S., organized by the American Association of Bariatric Surgery, of which he would eventually become an active member.
Finally, after focusing all efforts on Obesity as a disease and its surgical techniques, Dr. Jose Vicente Ferrer has come to directly intervene more than 1000 obese patients, by laparoscopy, including extreme obesity and complex revision surgeries, and without any case of mortality.
All in all, Obesity Clinics has been able to gather and train a team of specialists, with an accumulated experience of more than 1400 patients treated and more than 950 patients operated for obesity by laparoscopic surgery; a team that has become a national reference.
Start your personalized study with free estimate
We will perform a preliminary evaluation and medical recommendation , without obligation.